Novembrance
, bless her heart, tagged me with the "Ten Literary Characters I Would Totally Make Out With If I Were Single and They Were Real But I'm Not, Single I Mean, I Am Real, But I'm Also Happily Married and Want to Stay That Way So Maybe We Should Forget This" meme that's been going around. I know she didn't mean to.
Well, I'm spreading the love. Here are my answers. I think you'll find a pleasing mix of high- and low-brow selections (just 'cause I'd be hard pressed to keep it all high-brow. I just can't stay away from the books with the Fabio-like covers. It's my secret shame. Don't tell anyone.)
And they are...
10. Mr. Knightley from "Emma" by Jane Austen
Yes, after Mr. Darcy, Knightley is the perennial favorite of lists like these. And there's a reason for it—he's the perfect gentleman. While Mr. Darcy appeals to our secret "reform the Squidward" fantasies, Knightley is nearly flawless. He's unfailingly kind, morally upstanding, and completely enamored with Emma. What more could you want in a man?
9. Phantom from "The Phantom of the Opera" by Gaston Leroux
Okay, so the guy's partially deformed and has stalkerish tendencies. When you look like Gerard Butler, I don't care! (He's hot!!)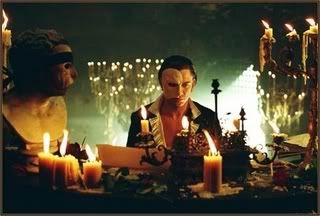 8. Natty "Hawkeye" Bumppo from "The Leatherstocking Tales" by James Fenimore Cooper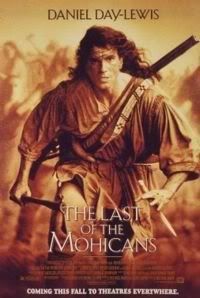 'nuff said.
7. Gilbert Blythe from "Anne of Green Gables" by Lucy Maud Montgomery
Oh, Gil. My first love. What girl didn't long to be his "Carrots"? I spent many an adolescent night swooning over Gil. Aw, heck. He still makes me sigh.
6. Zsadist from "Lover Awakened" by J.R. Ward
Talk about tortured heroes. This guy takes the cake. Though I've read all of Ward's Black Dagger Brotherhood vampire series, I didn't really care much for any of them, save this one. And Zsadist is the reason why. The guy's been through a lot. A whole lot. But the sacrifices he makes for his ladylove... Wow.
5. Christian Langland, Duke of Jervaulx from "Flowers from the Storm" by Laura Kinsale
Another tortured hero, Jervaulx had the world on a string until he suffered a debilitating stroke. Still brilliant, but trapped inside his uncooperative body, Jervaulx had to relearn everything--how to speak, to eat, to dress himself. But his devotion to his Maddy-girl made him strive to be a better man.
4. Robert Knight, Duke of Hawkscliffe from "The Duke" by Gaelen Foley
First book of the amazing, amazing, amazing Knights Miscellany series, it is still my favorite. Hawk, much like Mr. Darcy, is stiff and unbending, but he has good reason. And like Mr. Darcy, he learns to open up and be more trusting, less contemptuous of those who life has dealt a bad hand. And his moves? Fugetaboutit!
3. Daegus MacKeltar from "The Dark Highlander" by Karen Marie Moning
Hmm...let's see. Tall, handsome, rich, intelligent Celtic Druid (who happens to be possessed by the souls of thirteen evil spirits) takes one look at you and growls, "Mine." What you gonna do?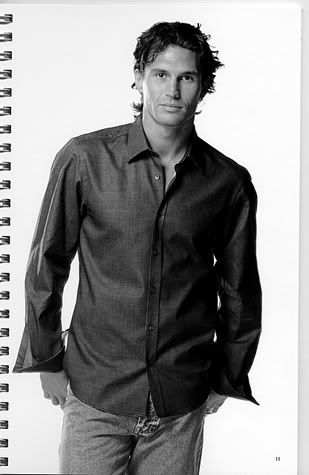 2. Roarke from the "In Death" series by JD Robb
Ask any romance afficianado who their favorite hero is, and chances are the name "Roarke" will be on their lips. And it's no wonder. He's wealthy, Irish, and sexy as all get out! But he lets his woman do her thing, even if that thing is being a tough-as-nails Detective, like Eve. Now, that's what I call a man!
1. Lachlain MacRieve from "A Hunger Like No Other" by Kresley Cole
Lachlain. Oh, Lachlain. What can I say? He has it all and then some. And then some more. King of the Lykae, he's got teeth and he knows how to use 'em. He's unerringly loyal, fiercely protective, and dashingly drool-worthy. Plus that Scottish brogue is just plain hot! Yep, he's the best of the best.
All right. There you have it. My top ten. Now it's my turn to tag some poor saps. I think I'm going to mix it up and get some male perspective on this important topic, so I'm tagging
Radioactive Jam
,
Conceptual Drudgery
, and an unsuspecting
Pixelation
to join in the fun. And the ladies--
Emma Sometimes
,
Loveyh
, and
Le Bec
.
Show us some love!