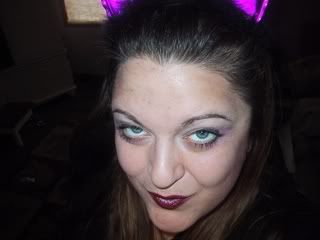 Hello, my pretties!
And a fine All Hallows' Eve to all you guys and ghouls!
Optimus Prime says hello.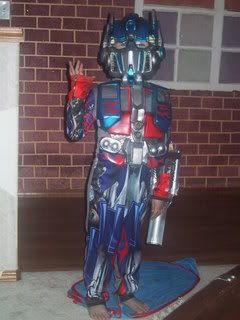 So does Mr. Grumpy Codsgone McNocostume, who I've taken the liberty to photoshop.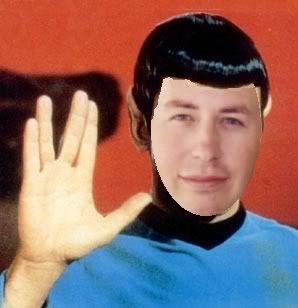 Quite a professional job, don't you think? You'd never know that wasn't the real Mr. Spock unless I'd told you, right? Unfortunately, my darling hubby is a Squidward when it comes to these things, so I have to work with what's available.
(I told him if he doesn't change his attitude, he's gonna have more than one kind of empty sack this Halloween, but vasectomy humor isn't going over well these days. Can't imagine why.)
Anywho, since I am keenly aware of the dangers associated with this most fesitve of nights, I feel obligated to pass along some information that just may save your life:
Chilling stuff! Here's something else to make your blood curdle:
Yes, not since "Snakes on a Plane" has there been a more horrifying cinematic concept than that. Make sure you buy your tickets early. They're gonna sell out fast...
What? It already came out?
Hey, I'm on my way to Blockbuster!!
Have a safe and happy Halloween!!