Right now, you're groaning.
Another meme? Why does she hate us so?
I don't! I love you guys! You guys are like a virtual family to me, which is why I feel that it is time for you to get to know me.
Oh, not the sunshine and rainbows and unicorns me. No, the real me. The me that wakes up in the morning with a severe case of bedhead and eyebrow-singeing halitosis. The me that feeds her kid cookies in the morning before school because she hasn't made it to the store and cookies were all she had. The me that has strong opinions and ain't afraid to share 'em.
The Controversial Me
Controversy? Now that does sound appealing. Tell me more!
Alright, I will. I have deduced that there are some views I hold that people may or may not agree with. Because I believe good, honest debate is a healthy way for individuals to come together and get to know one another, I've chosen to get the ball rolling and share 20 of my most controversial opinions. And here they are:
1) I believe Carrot Top is somewhat overrated.

2) I believe smoke detectors detect smoke far too often.
3) I believe there
are
times to put the cart before the horse.
4) I believe Comanches all looked like Fabio.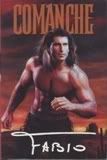 5) I believe tightropes should be wider so they're easier to walk on.
6) I believe blenders will someday be obsolete when every home has a robot of its own.

7) I believe "phonetics" is spelled wrong.
8) I believe "wrong" is spelled wrong, too.
9) I believe
J. Anthony Holloway
is kind of a funny guy.
10) I believe lint has many practical applications yet to be discovered.
11) I believe Germans love Hasselhoff.
12) I believe Speedos are unfortunate.
13) I believe buttermilk is quite tasty.
14) I believe the time has come for clothes to be self-washing.
15) I believe sliced bread was not so much an invention as a discovery.
16) I believe the children are our future.

17) I believe decorative shutters are pretty useless against alien invasion.
18) I believe Great Danes are just small horses.
19) I believe control-top pantyhose are uncomfortable.
20) I believe Amish people don't get out much.
So, there you have it. Wow, I feel so exposed! But this is good! This is the start of productive communication between myself and all of you out in Blogland. And I think we should keep it going. We all have opinions, right? Isn't it time you got yours off your chest? So, I'm tagging all of you to put yourselves out there. Open yourselves up! It'll feel like you're wearing nothing at all...
Nothing at all...
Nothing at all...