Show Your Desktop
Jo "The Ostrich Lady" Beaufoix did this on
her blog
. I guess she was tagged, but I don't play that way.
I'm Avery Gray, b****!
(Oh, now see, that was uncalled for. I apologize. You're not a b****. You're just opinionated.)
So, the deal is, you have to post a shot of your desktop. Well, prepare to be blown away.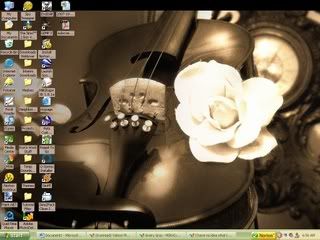 Are you properly blown away? No? Well, don't blame me. It's Jo's fault.
(And you've been tagged. Go out and post those desktops!!)
The Creatively Bad Sentence Contest
Dapoppins is hosting this one, and there are a litany of prizes to choose from, including CASH MONEY!! Five cold hard dollars in electronic cash!! Check
her site
for the rules. (FYI--there are no rules, but she will very wordily explain that.)
Here's my entry:
Prickly thickets ticked quickly betwixt the rickety pickets of the fence of the sickly spigot licker, Rick "the Rickster and Wicked Rhyme Mixer" Finnster, who, while sitting on the porch with his mix Spitz-Pinscher, Bob, wished icky thing might befall his twisted sister, Esther, the elderly welder, and sometime whale gelder, who, with the help of the spelling legend, Edward "Onomatopoeia"—a moniker he acquired from the 1954 Durham County Spelling Bee and Tea Social, where he first tried English Grey and met the lovely Ruby DeLynne and her sister, Mildred, a beautiful red-headed girl—O'Brien, caused him, as a young lad, to acquire a taste for freshly-pumped well water straight from the source, which led to his current disorder and his paralyzing fear of wolf spiders.
Intimidated? No? Fine, then you go do it!
NaBloPoMo
You heard of this one? A post a day in the month of November--think you're up to the challenge? Check out
Radioactive Jam's blog
for more info.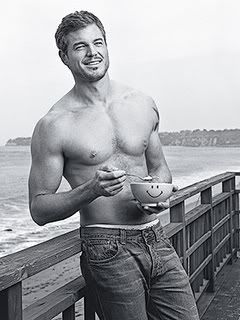 (RaJ, put a shirt on! There are children around.)
And finally...
Here's a picture of a Swedish band.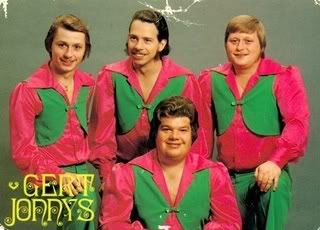 No reason.