Okay, I guess I need to clarify
yesterday's post
for those of you tempted to report my son to the NSPCA, or NAACP, or AARP--whichever acronym the Squirrel Lovers of America belong to, because the last thing I need is a bunch of militant protesters camped outside my house. I'd go nuts!
Get it? I'd go nuts!
Aw, come on! It was funny!!
Well, I can see that you believe squirrel kicking is no laughing matter, and you're absolutely right! Squirrels should never be kicked. It bruises the meat.
Geesh, tough room.
Fine. In all seriousness, the whole squirrel kicking thing has really been blown way out of proportion. I'll tell you the tale, and I think you'll agree, my son was the victim in all this.
It all started one fine summer day. My husband and I took our precious, angelic boy: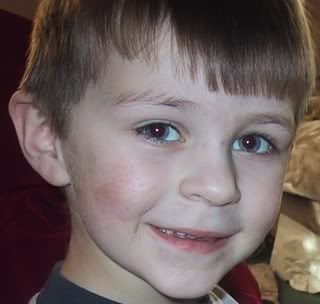 to the aquarium. We enjoyed ourselves immensely, marvelling at the wonders of God's creation and the beauty of all living things, great and small, when all of a sudden, a vicious, and possibly rabid, maneating squirrel plodded laboriously into our path.
I'm not kidding you. This was the fattest squirrel I had ever seen. Unfortunately, we didn't have our camera with us. But I did find this picture which pretty accurately portrays the squirrel in question: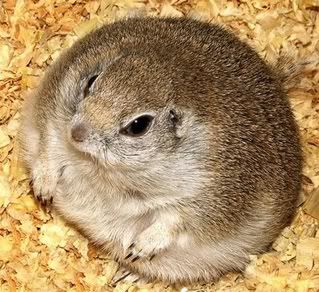 It was no spritely little thing. I've never seen a squirrel move so slow. And my son, a lover of all things small and furry, approached it with the innocent disregard of a child...being that he is one. Of course, the protective instinct in me chose that moment to rear its ugly head, because as he was bending down, reaching out in eager anticipation of touching its soft, silky fur, I yelled at him to stop. I mean, yeah, it's cute and cuddly, but it's still a wild animal. Who knows what it might have?!
Unfortunately, the mind of a child sometimes works in mysterious ways. Somehow, my command of, "Stop!" was translated in his head to, "Straighten up and kick the squirrel!" Because that's what he did.
Now, before you grab your pitchforks and light your torches, let me assure you, the squirrel was fine. It wasn't a hard kick. More of like a little half-hearted nudge. Like a 'scram, squirrel, you bother me' sort of push with his foot. He never intended to hurt the thing.
Sure, he might have gone into school the next day and volunteered to his teacher, "Miss Kathy, I kicked a squirrel." But it wasn't because he was proud of what he'd done. Not in the least. It was tearing him up inside. Really, it was. He couldn't take the guilt, and confession is good for the soul.
So, who ya gonna side with? My son: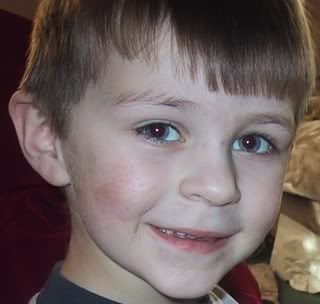 ...or the squirrel: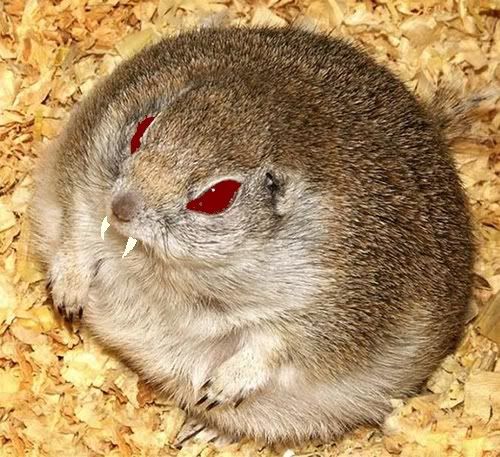 The choice seems pretty clear to me.