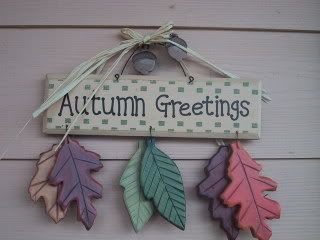 Yes, fall is here. The time of year when the leaves change colors, and everything begins to die.
Good times.
And, as always, the season is heralded by the ceremonial changing of the flag at the Gray house.
I know it's hard to tell, but it's a cornicopia. Very pretty. Very festive.
But there's a side to this season that's not very pretty, and not very festive. A dark side, hidden in shame and shadows. A side so hideous, so terrible, the very mention of its existence strikes fear in the hearts of men...who care about their lawns.
Yes, I'm talking about
SLUGS
!!!!!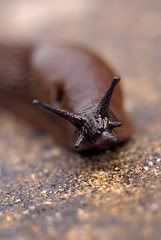 Dun dun dun!!!
Living in the Pacific Northwest, you'd be hard pressed not to have a yard full of slugs between now and the middle of next spring. Heck you can't even set foot out the door without stepping on one. Case in point: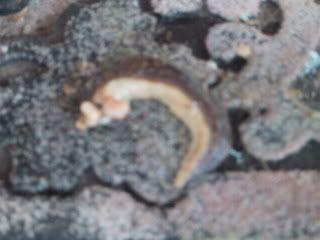 Sorry. The photo is kinda blurry, but believe me when I say it's for the best. All those sluggy entrails. The death, the destruction!
Oh, the humanity!!
Or inhumanity?
Can I not even set foot out the door without killing another living thing?!!
*sigh*
Well, at least
Christina
loves me. She gave me a "Breakout Blogger Award", my first award ever! So, thank you, Christina! I will proudly display it on the right-hand column above my random books with cheesy covers.
To show my appreciation (and for the benefit of all you looky-loos), here's something funny:
[Be sure to pause the music player at the bottom of the screen before playing]