I wanted to thank everyone for your wonderful comments regarding my post
"For Ethan"
. I know it sort of came out of the blue, and I didn't really explain myself. I thought I should do that now.
Ethan has always been a very active and happy child. Healthwise physically, there's nothing wrong with him. He was early to develop his motor skills--rolling at 3 months, crawling at 5 months, walking at 9 months, running at 9 months and 1 day. So, in that way, he always excelled.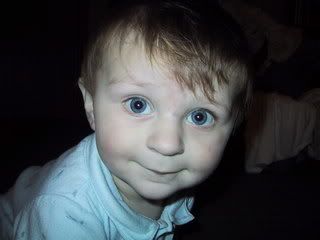 He was a late talker, though, and when his vocabulary hadn't improved appreciably by 20 months, I took him in for his first evaluation. Since then, though his word acquisition did eventually accelerate, he's always been markedly behind his peers in language development. In the past two years, he's had three more evaluations. They've done tests on his hearing, his motor functions, his speech comprehension. They took samples for blood work. Nothing ever came of it. All inconclusive. His pediatrician said, "Just give it time."
So, we did. I enrolled him in school, and he did well for awhile, until he was moved up into the four-year-olds class. The first day he was there, his teacher told me, "He comes across as slow," because he sat at the table all day and played with Legos. He didn't want to join the group.
Despite his lack of tact, I suggested it might just be because he wasn't used to the class or to his new teachers. "Just give it time," I said.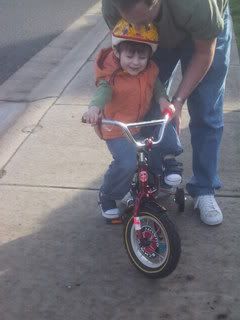 The next day, that teacher told me Ethan wasn't slow. He was a "master manipulator". Later, when he also told me that Ethan was a "silent predator", we decided to find a school for him where the teachers weren't clinically insane.
And we did. We found a wonderful little school out in the country where Ethan felt right at home. They have animals there that the kids get to help care for, and a garden the kids get to help plant. Plus, they are constantly making cool things in the classroom--a beaver dam for the kids to crawl in, a rocketship for the kids to play in--hands-on stuff that Ethan took to right away. He loves building things, and he's always been so creative.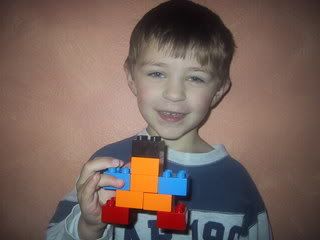 He really came to shine. His teachers told me he was the sweetest boy, that he was very intelligent, a joy to have in class. He listened well, he participated, but once the newness wore off, they noticed he wasn't being included by the other children. They said he was a "baby" and called him "weird". And the teachers themselves reluctantly told me, "He's just...different. He says the strangest things."
"We want to have him evaluated."
I wanted to burst into tears. Not because my boy is different, but because I know that he is, and I feel powerless to help him.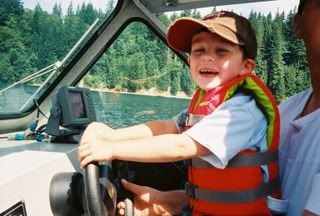 Another evaluation. What will they find this time? Nothing? Just like the last three times? I told my friend Shannon that as horrible as it sounds, I wish they would diagnose him with autism and be done with it. Then at least I could get help for him, and I would know how to help him myself. But as much as he exhibits autistic traits (trouble communicating, lines up toys in a pattern, memorizes car emblems, is mesmerized by spinning objects, etc., etc.), he also exhibits traits that are incongruent with that diagnosis (warm and affectionate, extremely social, is very empathetic towards the feelings of others, shares his accomplishments, etc., etc.).
Seems he's a conundrum.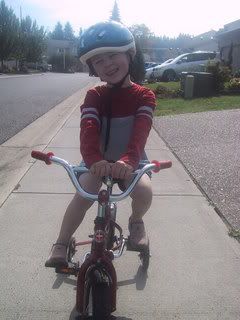 I know that autism is a spectrum disorder, and he could have a varying degree of it, and that everyone with autism is different--some more able than others. And if that's what he has, I will love him and care for him and devote my life to helping him deal with that. And if that's not it, whatever it is that is causing him problems, I'll be there for him no matter what. But I want to know what we're dealing with.
I just want to know.
Because he's a bright, funny, cheerful, amazing boy who just happens to see the world in a different way, and I don't want anything to change that.