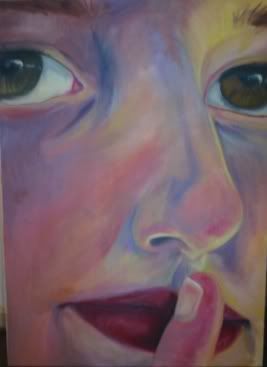 Wanna know a secret? Then might I suggest you go
here
.
(PostSecret is an ongoing community art project where people mail in their secrets anonymously on one side of a homemade postcard.)
And there are some doozies! (Not
Doozers
! Well, maybe she's sent some in. I don't know. No one knows--that's what makes it a secret.)
I was looking through the archives last night (which you can only do if you subscribe to a reader), and I didn't do any scientific calculations, but it seems to me there's a preponderence of certain themes: I'm gay and no one knows, I wish I'd never met you, I like to _______ when I _______ (think sexual), and I'm thinking of killing myself.
Oddly enough, no one seems to have combined all those things together. Not enough room on one postcard?
The funny thing is, I don't believe half the secrets I read there. I think they're done for shock value. I think there's a lot of lonely art school students, stinking of patchouli and funky Birkenstocks, cutting up little pictures and snarky little quips, and thinking about the impact their "craft" will one day have on the world. And this is what they come up with...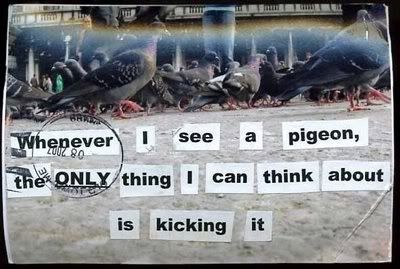 Mom and Dad would be so proud.
There have been a few that have tickled my funny bone...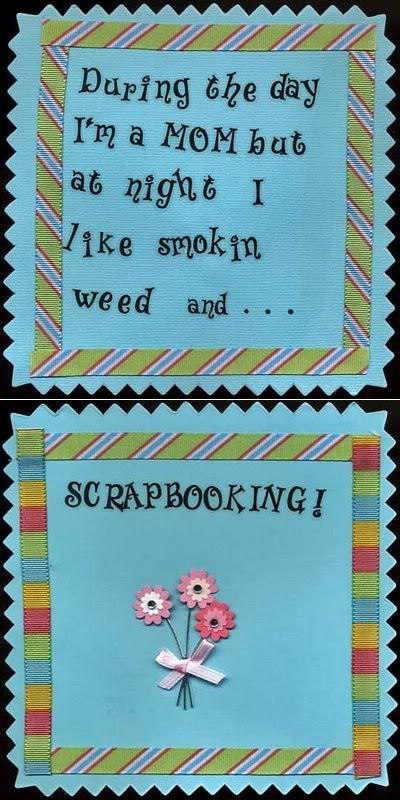 I know what you're thinking. How dare she advocate that! Well, what can I say? I scrapbook, too. There's no shame in it. Legalize it, man!
This one could have been sent by me, as I am the only Pacific Northwesterner who doesn't drink coffee (other than those who abstain for religious reasons).
I kid you not, it's an epidemic. Within a mile radius of my house there are three--count them, three--Starbucks. Within a mile!
Anyhow...
I have a secret, too. Only this one's real, and it's kinda hard to stomach. I don't know what to do. Should I send it in and air my secret shame to the entire world? Or should I let it fester and eat away at me until I become a shell of my former self? (Neither of those options seem too appealing.)
Well, how's about I share my secret with you, and you can help me decide?