Let it be known,
Mike
brought this on himself. First, by
volunteering to be the cover model of my first published romance novel
. Then by sending his cold germs through the interweb to me. (Rat fink!)
Well, you know
me and vengeance
--we go hand in hand. So I took it upon myself to do a mock-up of a few novels I've got in the works. Any of them could be bestsellers with his rippling pectorals on the cover, no?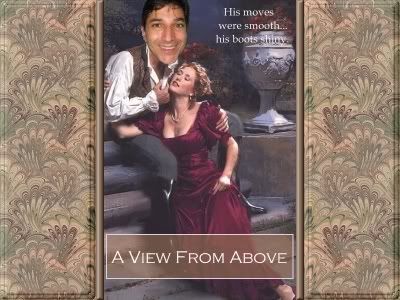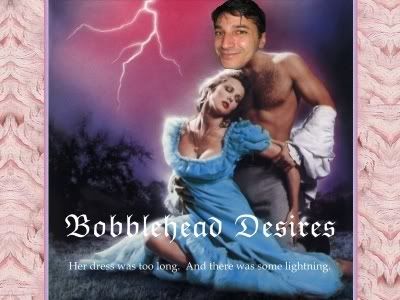 If this has whet your appetite for
cheesy
steamy romance novel covers (and how could it not?!), check out
this site
that
Emma
hepped me to. I defy you not to wet yourself with laughter! Good stuff.
Speaking of Emma, her
latest post
is about "Clarks" and "Bettys"--male bloggers and their female blog hags. And I hope it's not presumptuous of me, but I'd like to declare myself Mike's Betty. He's got a wicked sense of humor, and he's completely relatable. You need to check out
his blog
! Really.
Thanks for being such a good sport, Mike!