My neighborhood is inhabited by lame hoodlums. Look what I found when I went out to my car yesterday.
An egg. One egg.
Oooo!
How ever will I clean up THAT mess?
You want to know the worst part about it? They didn't hit anything. Not my car, my house, my decorative lawn ornamentation. Nothing.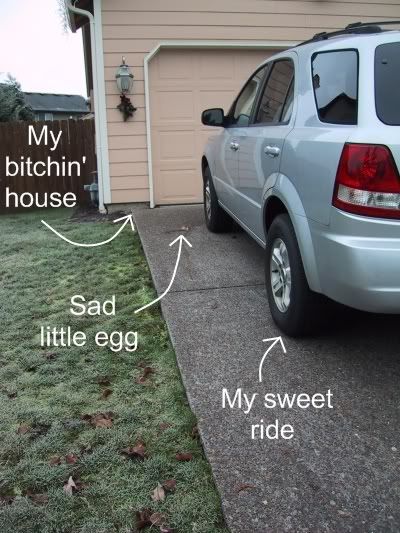 I'm so disappointed in them.
I mean, come on! I'm a girl...
and I can hit
something
! Observe.
We start with this...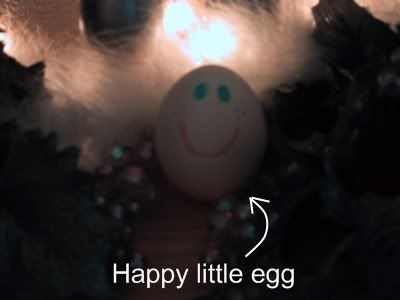 Set the scene of the crime...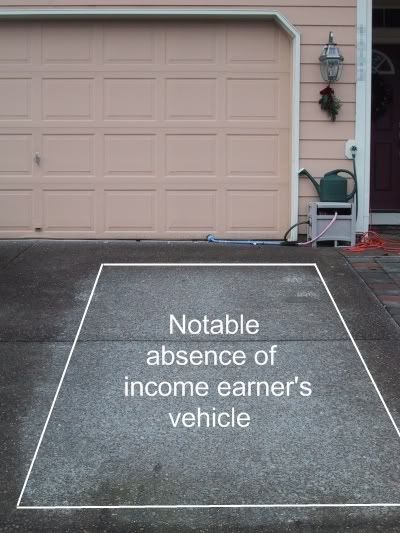 FYI: I noted the absence of my husband's car just to prove that it was I, a girl...
who accomplished this...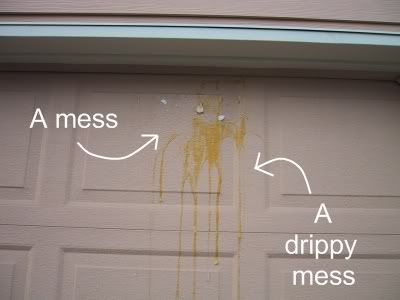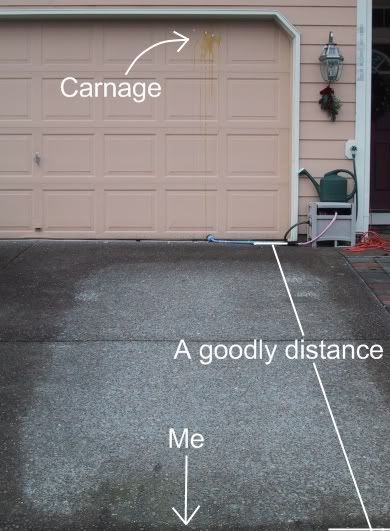 For shame, young punks. For shame!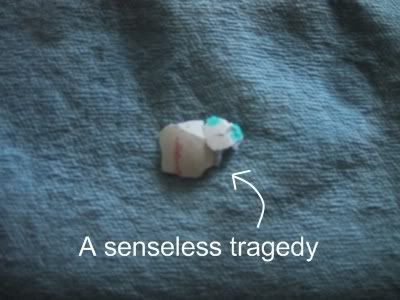 Alternate title for this post: What I Won't Do For My Blog.