Results of Ethan's evaluation
"Ethan is experiencing sound differently than other kids. It may affect his ability to concentrate and be regulated. He might make poor choices such as putting his face over and over into another child's face, not because he is trying to be mean, but because he needs different sensory input, or is over-stimulated and having trouble controlling himself.
"I observed Ethan covering his ears and being visibly more active when the room was loud, and more calm when it was quieter. At times of high volume, he flapped his arms up and down, kicked the leg of the table, and appeared more energetic than his peers.
"But in times of quiet, Ethan listen attentively and was engaged in his surroundings and his peers.
"To give an example of this, I witnessed the sweetest thing I have seen in some time from Ethan. He was standing by a child that was crying. He quietly took the child's hand and patted it. The child stopped crying. A few minutes later, he noticed again that the child still had a tear rolling down his face though he was no longer crying. Ethan reached over very tenderly and wiped his tear, telling him, "There now." At circle time, he was asked to come over and sit by the same child who was still having trouble adjusting. He was very tender with him, matter of fact, and offered him wonderful suggestions and ways to be engaged with the activities the rest of the class was enjoying. The child made great gains in the comfort of his friend Ethan.
"What an amazingly kind young boy."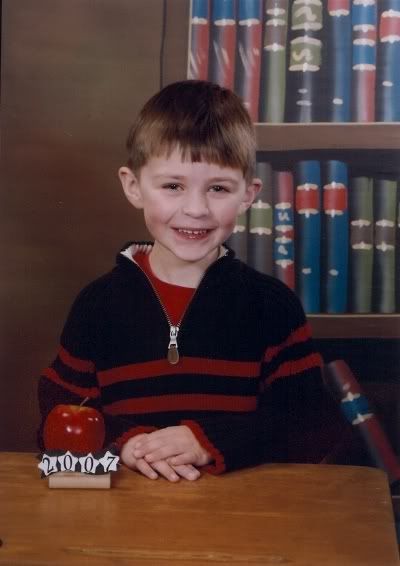 Sweet vindication.