Kinda got off track yesterday with
the tornado
and all.
Rude!
I'm sure lots of you from the Midwest are rolling your eyes. The twister was an EF1, 90 to 110 mph winds. For you, that's probably kite flying weather.
Hey, give us a break. We don't see this sorta thing often.
Earthquakes? Yes.
Floods? You betcha.
But tornadoes? Not in the past 36 years. I've never even seen a funnel cloud until yesterday.
But the damage was comparatively minimal. Lots of trees fell into homes, lots of clean-up to be done, but no one was hurt, thank God.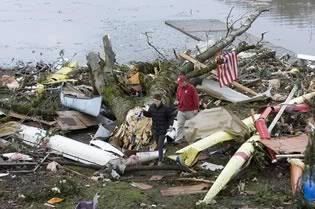 So, for most of us it's back to the grind.
I was going to tell you that
all of my cobblestones
are present and accounted for after my mysterious encounter with the crazy lady, but I completely forgot in all the excitement.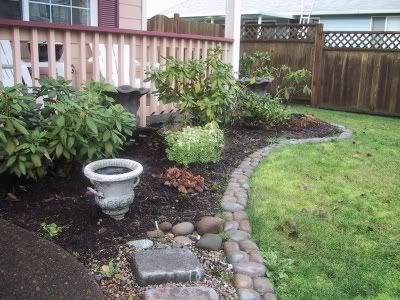 (See? There they are!)
I now have a sneaking suspicion that she owns some sort of weather-control device, and sent the winds of vengeance down on my 'hood. Except she's old and has bad aim, so they actually didn't touch down on our house, but ended about a quarter of a mile away.
I shudder to think what she might have in store for us next.
A downpour of frogs?
That would just be gross.