Oh, did I not mention I'd be going on blog hiatus?
Yeah, I didn't know it myself. Just been busy with the usual multitude of worthwhile philanthropic pursuits--rescuing kittens from trees, helping old people cross busy streets, making lamps for the lamp-deprived people who live in my computer.
Pretty standard.
I wish I could tell you that I've been spending my time shopping for a gorgeous set of patio furniture on which
Holly
can perch her shapely arse when she comes to visit (whenever THAT will be). Alas, it would seem that dream has flitted away on a passing breeze I like to call auto repair.
Yes, our car is in the shop...again. This time it's the water pump and timing belt.
Joy.
And by joy, I mean not joy.
Sorrow. Debilitating, blog-defeating sorrow.
What might have been...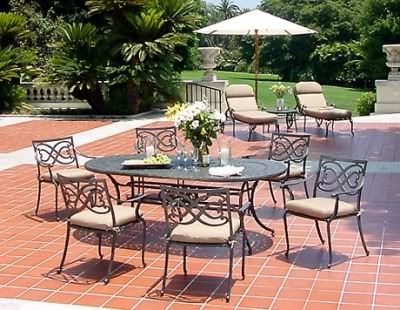 has become...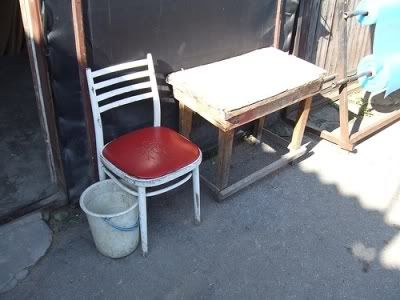 *sigh*
Hey, at least it comes with a handy bucket to catch my falling tears, right?