Quick informal poll...
A gregarious five-year-old asks you, quite politely, if you would like to shake his hand. You resond:
A) by saying, "Sure! Put 'er there, pal!"
B) apologetically. "No thanks. I have a phobia."


C) by ignoring him.
D) by exclaiming, "God no! You're covered in germs! You should know better than to ask that," and making the five-year-old cry.


If your response was "A", you're my kind of people.
If you responded with "B", I understand, and I don't harbor any ill will toward you or your hippie parents (except for the usual).
If you answered "C", you are beneath my contempt.
If, however, you responded with "D" and are this guy...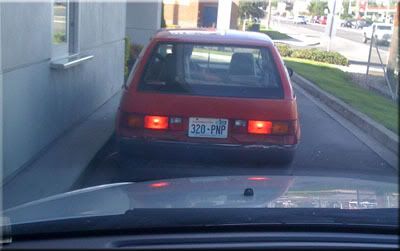 ...you're a store brand value pack douche. On clearance.
(P.S. Next time, don't piss off a mom with a phone and a blog.)
Speaking of hell...
Hubby's on vacation through the weekend. I'll post more when he's not hovering.